Talking of the accident remains very difficult because we've always been a small family with two primary addresses living in both northern Nevada and Texas throughout Jeston's short life of 23 years.  Jeston …. or "Jes", as mom and dad called him, was quickly taken from us one Friday night in a tragic accident involving a fall down a flight of stairs.  He and a very close friend had traveled to Dallas from northeastern Nevada to witness an NFL Playoff game between the Cowboys and Packers in that January 2017 game.
We had lived in Nevada twice, the last time for about ten years prior to his accident after relocating from the north Dallas area.  Ironically, Jes' accident occurred within 5-miles of our old residence of Frisco, Texas.
Jes was always surrounded by friends and family who remember him as a kid, a boyfriend, a student, a young man, and an athlete.
 "As a football player, life and death wasn't involved … it's one of those things you don't ever want to talk about – a former player dying."
~ Brad Paisley ~
Who knew these words of country music singer Brad Paisley would ring true when talking about Jeston Pray.  You see, Jes, loved country music, movies like the "Big Short" or TV series like "Shark Tank", football, sports of all kinds, and great friends …. a cold beer, and those Dallas Cowboys. 
Jes "Loved LIFE"!
He enjoyed history and current events of the world, tracking his stocks and financial markets, dreams of entrepreneurship and starting his own business, and once again living in the city or on the beach.
But God had different plans…
Jeston Rocky Pray was born on March 10, 1993 in Reno, NV to Rocky and Dana Pray.  Gone way too soon, he passed away on January 14, 2017 from injuries sustained by a fall.  True to his character, Jeston's spirit will live on in the lives of five people who were blessed with his organ donation.  He loved being back in Texas as it would become evident on his most recent trip … where leaving his heart in the "Heart of Texas" was God's plan.
"That great white smile – oh so many memories": 
we would see Jes making great plays on the football field as this was his greatest passion,
his amazing back swing and flick of the wrist could launch that little white ball, crushing it to nearly 300 yards on his good days,
we learned how lucky he was playing cards or a simple board game with family and friends,
we enjoyed many great trips and vacations together as traveling was another passion.
We enjoyed these special times!
There are so many more ways that Jes will be remembered.  His winning spirit, his great cooking abilities – yep just add jalapeno, and whatever nickname was most appropriate – Pray, Spanky or Uncle Jesse!  He loved his Cowboys and his first, all-time favorite player, Emmitt Smith, as he wore #22 during his younger years playing football in Texas.
A kid, a student, an athlete – he came into his own as #3 while playing for the Elko Indians.  In honor of Jeston and his incredible passion for sports, the Pray for Life non-profit will continue to support Jeston's Legacy through the Jeston Pray Memorial Sports Scholarship Fund – Elko High School of Elko, NV.
This story is a compilation of views on Jeston's life and the story of his passing and the ongoing impact he will make on the lives of many people. This story is told from the words of his remarkable family and friends and the deep compassion they share.
We encourage you to learn more about Jeston and to learn if there are ways that, you too, can support the Pray for Life Foundation mission!
The purpose of the Pray for Life Foundation is to assist organ donor families with various forms of comfort, counseling, and housing support needs which they may have during their journey through losing a loved one and the unfamiliar territory of navigating the emotions and logistics of transplantation and the aftermath of such a difficult experience. Funds from the foundation also support the Jeston Pray Memorial Sports Scholarship at Elko High School.
Jeston Pray is living on in the memory of his family and many friends and loved ones. He is also living on through the amazing outcomes provided by the Pray for Life Foundation.

There is a saying 'the dates of our birth and death don't matter as much as how we live the dash between those years'. In Jeston's case: March 10, 1993 – January 14, 2017. The story of Jeston's dash is chocked full of laughter, family, friends, sports, travel, and much more. But it is through the ongoing work of the Pray for Life Foundation that Jeston's dash doesn't stop on January 14, 2017. In fact, his life will go on forever.
Jeston's legacy "The Story"
Five Organ Recipients
Southwest Transplants Alliance
Jeston Left his heart in the "Heart of Texas"
Tragic Accident @Shops of Legacy, Legacy Dr., Plano TX; where he'd traveled from Elko NV -Dallas TX Friday, January 13, 2017
Jeston's excitement for his trip back to Dallas Cowboys vs. Green Bay Packers in the Wildcard Game of January 15, 2017
Jeston Pray did not make the games that weekend, but passes his gift of the life to several organ recipients on January 16, 2017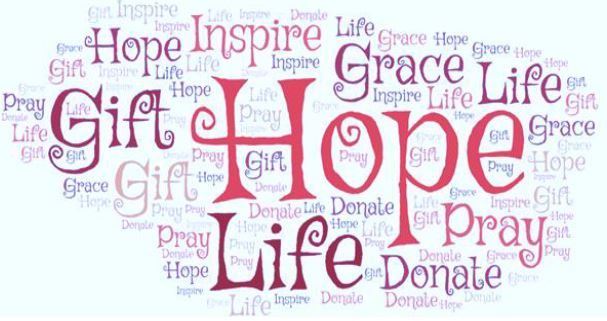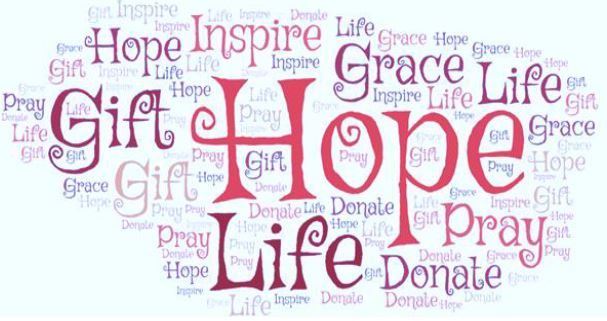 "Vision of Pray For Life " Foundation